Our USA Investment Strategy
Targets a growing and underserved niche in the mid-market multifamily segment, taking a value-add cash flow approach with a better community lifestyle focused on the U.S. workforce demographic.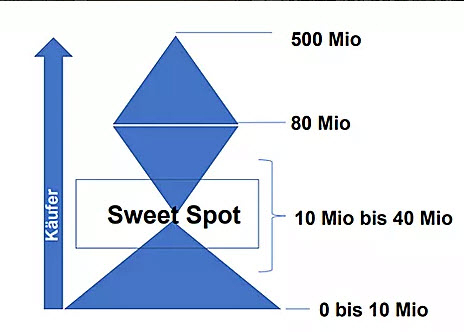 "Sweet Spot" Multifamily Deal Focus that are 90%+ occupied and provide already monthly cashflow are ridiculed and completely overlooked by institutional investors, bringing us tremendous opportunities. 
We focus on B- and C-class multifamily apartments with upgrading opportunities in emerging U.S. markets that can be repositioned with a community lifestyle management approach for the rapidly growing workforce.
Focus on the strategic acquisition, upgrading, and operation of value-add multifamily properties in emerging landlord-friendly U.S. markets such as Texas, Atlanta, and Central Florida, ideally near a hospital and shopping.
​Improve operations, hire a local operating team with experience in transforming operational problems, know how to effectively enforce physical improvement, and have knowledge of turning around properties that suffer from and/or have capital constraints.
​Work with a local operating team with experience with a five-year exit strategy, whether by selling or refinancing an accumulated, stabilized portfolio to another investment group or institutional investment company. 
About us
In 2010 we - Marcel Rutz & Saskia Strasser - started our investment journey by investing in condominiums and single family houses, mainly in Europe, Asia and the USA. In 2016 we started to be interested in multifamily and since 2017, thanks to a local network, we are now involved in 15 deals with almost 5000 doors. 
In the passive sector, our involvement in rental real estate, we monitor ongoing multifamily projects and evaluate potential deals in booming and stable U.S. markets and follow them throughout their investment cycle. We have extensive experience in communications, speak multiple languages, study investment summaries, PPM's, deal and market analysis, and maintain a robust network with a variety of reputable and trusted local project partners.
Our ambition is to participate in the acquisition of a new project with more than 100+ units each year and leave a sustainable footprint of modernized middle-class apartment communities at affordable rents.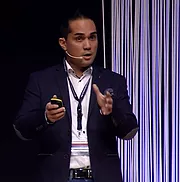 Marcel T. Rutz was Speaker at Immopreneur 2017 in Frankfurt and 2016 on the Property Investor & Homebuyer Show London.
Highlights
Niche Investment Strategy. Capitalizes on a growing and underserved niche to apply for workforce housing with added community lifestyle value for the tenants.
Focused Acquisition Strategy. We focus 100+Units B & C Off-market & listed Apartment Properties in landlord friendly states with value-add opportunity
We focus on an experienced local Management Team. Acquisition, asset management and redevelopment experience in repositioning multifamily properties for U.S. workforce demographic 
Strong Industry Fundamentals. Favorable industry and economic conditions have created optimal investment timing. Favorable real estate and business-friendly environment lead to optimal investment timing in emerging U.S. markets
Geographic Focus. Landlord-friendly emerging US Markets such as the Texas Triangle, Central Florida, Atlanta, etc. Strong demand for U.S. middle-market multifamily units is supported by leading population and job growth in targeted markets.
Target Exit Returns. The business plan should show an NOI increase of over 80% and a sales price of 15-30% above the renovated purchase price. The average cash on cash return (NOI - interest - amortization) / equity, we would like to see at 10%, resulting in a minimum total return of at least 80% and an IRR of 15-20%.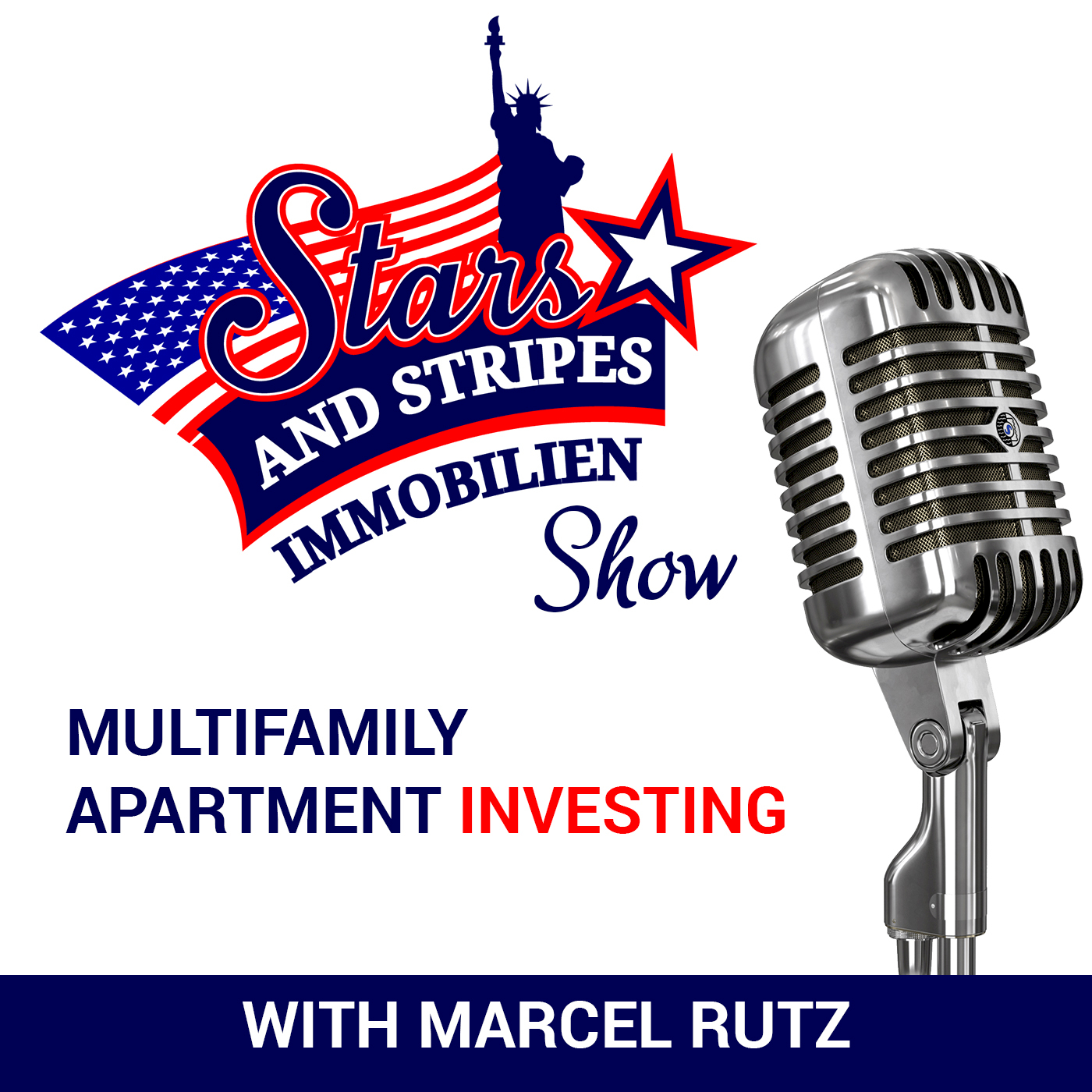 Marcel is Postcast Host of Stars & Stripes US Multifamily Apartment Investing Podcast; Download on iTunes
Acquisition Criteria
Property Size:100 units and greater
Property Value: $5-$40M
Median HH Income (1-mile): $40K or greater
Target Occupancy:85% or greater
Cash-on-Cash Returns: 8%+ CoC Returns
Total Returns: 1.7-2.0x Equity Multiple
Internal Rate of Return (5 YR): 13%+
Texas Triangle, Central Florida, Atlanta, and other landlord-friendly up trending markets
Stabilized Cash Flow with Value Add potential (Hybrid)
Middle-Class Workforce
Near Hospitals
B or C+ Class in A or B Class Areas
No Crime Area
Uptrending Area
Minor rehab
Low Rents
Low Occupancy
Deferred Maintenance
Lousy Asset Management
Mismanaging Property Management
Near to shopping center (f.e Walmart)
Near to Jobs, Transport, and Highway 

Co-Investing Track Record (the US only)
5'936 Doors (As of 12.2021)
30/11/2021: 1070 Units (5 Property Portfolio), The Chronos Portfolio

Vistas of Pinnacle Park (332 Units, 599 West Davis Street, Dallas, Texas)
Savoy of Garland (144  Units, 608 Rowlett Road, Garland, Texas)
Huntington Ridge (198 Units, 821 South Polk Street, Desoto, Texas)
River Oaks (180 Units, 2000 Country Club Road, Wylie, Texas)
Mariposa Villas (216 Units, 1531 Duncanville Road, Dallas, Texas) 

23/08/2021: 

324 Units, Rosemont On El Dorado, Webster, TX 

09/06/2021:

 

1331 Units, The Westchase Portfolio, Houston 

29/08/2020: 

288 Units, 10X Living at Panama City Beach, Florida 

29/08/2020: 

531 Units, Columbia Town Center, Columbia, Maryland 

29/02/2020: 

360 Units, The Retreat at PCB, Panama City Beach Florida 

29/02/2020: 

294 Units, Addison Place, Naples, Florida

21/02/2019: 

354 Units, Surround Apartments, 4299 Pleasant Run Road, Irving, TX 75038 

09/11/2018: 

310 Units, Maravilla, Ex-Rush Creek 2650 West Northwest Highway, Dallas 

26/10/2018: 

432 Units, Interlace (Cielo Ranch) 3801 Gannon Ln, Dallas, TX 75237

20/09/2018: 

67 Units, Milagro Apartments, 3064 Las Vegas Trail, Fort Worth, TX 76116

21/08/2018: 

122 units; Ravenwood Apartments, 2333 Escalante Ave, Fort Worth, TX 76112 

19/06/2018: 

142 Units, Villas Garden; 2730 Fyke Rd, Farmers Branch, TX 75234 (19.06.2018) 

30/04/2018: 

123 units; Prairie Court/Ex-Carrier Arms 531 S Belt Line Rd, Grand Prairie, TX 75051 

16/03/2018: 

140 Units, Silversmith Creek Apartments, 7211 Crane Avenue, Jacksonville 

11/03/2018: 

48 Units, The Park at Woodlands Apartments, Houston 

13/01/2017: 27 Units, The Plantation, 1201 Austin St., Wichita Falls, Texas

(Horror Story)

30/12/2016: Triplex

, 3830 Deal Street, East Chicago, Indiana

(Horror Story)

19/10/2016: Duplex

, 1252 Semmes Street, Memphis

(Horror Story)

07/12/2015: Single Family House

, 15511 Pebble Lake Drive, Houston Texas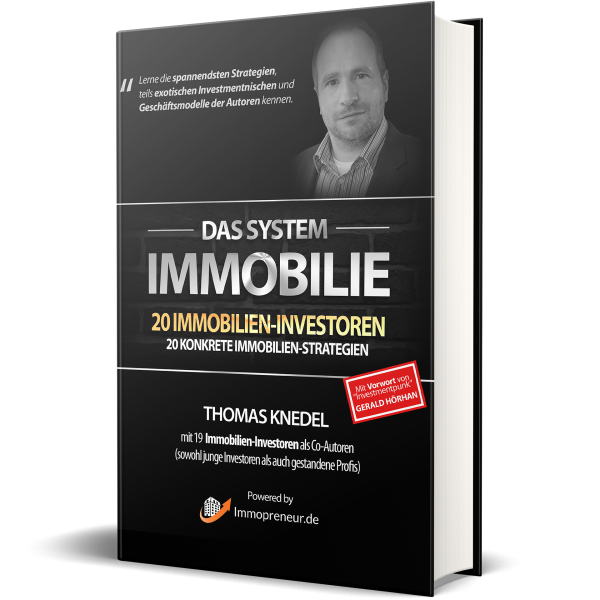 Marcel T. Rutz was Co-Author of "Das System Immobilie" a German Real Estate Book of Thomas Knedel.
Typical Investment Lifecycle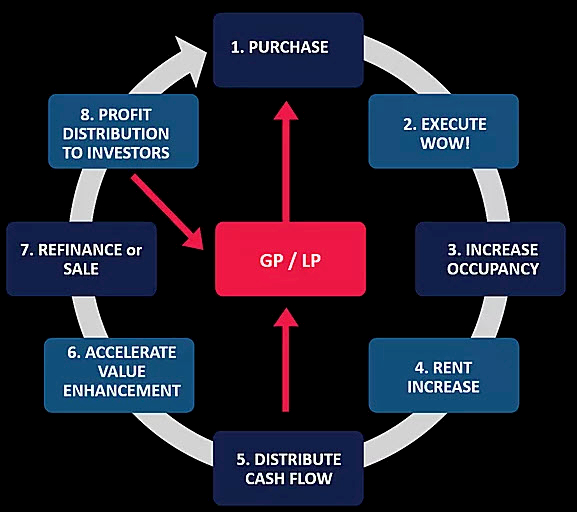 Unmatched Competitive Advantage: "Wow-Effect"
We expect our on-site team to position the property to create a lifestyle by applying the 5-step Integrated Positioning Initiative, or IPI system. This 5-step system is designed to improve and optimize the operational and financial performance of an apartment complex. A general step-by-step guide follows:
Step 1: Discovery: establish the facts about the property and the market. Evaluate and assess the property, the market, the competition, and the customer using customized diagnostic tools.
Step 2: Exploiting the position: positioning the property in the market to maximize the income of the housing unit. Exploiting underserved needs, deviations, and gaps in the market. Develop strategic positioning strategy and set up for integration. 
Step 3: Integrate competitive positioning strategy: integrate the new strategy into all functions of the business unit. Train staff on the new strategy, improve promotional materials to reflect the new positioning, and implement the action plan. 
Step 4: Customer relationship management program: Establish a database marketing system. Implement an aggressive program of rental resident referrals, customer care, and retention.
Step 5: Strategic Alliances Program: Establish and implement a referral system in the local market and business community. To successfully integrate any property into a local market, a procedural method is required. This process is based on the concept of finding gaps in that specific target market. These gaps are weaknesses that can be exploited by positioning our property to provide a solution to the weakness or gap we have identified. 
After following the five steps above, the team needs to find that gap in the market and position the property toward a specific target market. A Lifestyle niche. Each lifestyle niche can be different. Senior residents will want certain things that students don't want. For example, seniors want to learn new things, so holding meetings with speakers talking about history, retirement, and medical health will be very popular. Students on the other hand would rather engage in video game tournaments, dating games, and coffee gatherings. Shaping our amenities and services towards that target market will create a positive unique lifestyle for the property and community where residents will stay longer and pay more. 
Examples:
College Students 

Living Problems:
Tight budget
Meet people
Busy with school and work with little free time.
Our Community Living Solutions:
Free roommate program
Free wireless internet
Free coffee bar
Game room
Dating game
Video game tournament
Study room with clubs and groups
24 hr business center. 
Seniors 

Living Problems:
Limited budget
Active lifestyle due to feeling of less time/years remaining in life
Safety and security
Missing Companionship
Our Community Living Solutions:
Free education seminars
Activity director. Guarded gated community
Daily social breakfast. Bingo, bridge & poker night
Free transportation to doctors, groceries, etc.
Social clubs & committees.
Single Parents 

Living Problems:
Busy schedule
Tight budget
Managing kids
Complex life with little balance.
Our Community Living Solutions: 
Free school transportation
Free after school program
Free community center
Social activities and clubs
Playground & sports
Dating game
Game and video room
Refreshing Gym, Pool, Jacuzzi
Niche Culture Tenants (f.e Hispanics) Living Problems: 
Managing family and friend gatherings
Managing the large household family size
Speaking better English
Cooking space & equipment
A social gathering place for stay at home moms
Our Community Living Solutions:
Community activity center
Computer room
English speaking lessons
Large stove in kitchen with open space
After school program for kids
Large room for social activities
Playground & BBQ area
Soccer field instead of Basketball court
WHY THE USA?
Population Growth. A number of secondary markets are seeing a jump in population as people follow the jobs. This is particularly true in Texas, with rapid growth in Houston, Austin, and Dallas-Ft. Worth, fueled by the technology and energy sectors. Increased development and infrastructure improvements provide opportunities for investment.
Strong Economy. The U.S. economy is the most stable and open in the world, and attracts buyers from countries where the situation is much more volatile. Foreign investors can operate with relative freedom in the U.S.
​Real Estate Prices are Skyrocketing in other Countries. With the skyrocketing of real estate prices in places like Munich and Frankfurt, Toronto, Hong Kong, Paris, and Amsterdam. Zurich is a new addition to the bubble risk zone. Use the UBS interactive Global Real Estate Bubble Index to track and compare the risk of bubbles in 25 cities around the world.
A Buyer's Market. Prices are currently very low in U.S. commercial properties. They're down 30% overall from their peak, and this makes U.S. commercial real estate the best bet for international investors, as well as an attractive option for domestic buyers. There can be no doubt that it's a good time to invest in commercial real estate in the U.S. Its long-term stability and attractive inventory keep it at the forefront of international investment and continue to present opportunities that seem too good to pass up. If the projections turn out to be right, the Texas Triangle's population will surge more than 19 percent during the 15-year span — from 18.14 million in 2015 to 21.65 million in 2030. To put that into perspective, the New York City, NY, metro area has about 20.18 million residents. In other words, if the Texas Triangle is treated as one humongous metropolis, rather than four separate metro areas tethered by highways and airways, it's on track to eclipse the size of the Big Apple. Nonetheless, a 2008 report by urban planning professors and students at Texas A&M calls the Triangle "one of the most dynamic urban regions in the nation," rivaling both New York and L.A. If the Triangle's population grows as foreseen, the megaregion will become even more dynamic -- and crowded.
Renting is the new American Dream. For a long time, having one's own house was considered the epitome of the American dream. But that has changed: More and more Americans are choosing to live in a rented apartment of their own free will. For This gives investors promising prospects. A growing number of residents no longer regards living for rent as a short-term phase but choose to rent the apartment completely conscious, because this form of living allows a more flexible lifestyle than homeownership. 
Free of government intervention. In addition, the US housing market is largely free of government intervention is. While in Germany, the public sector is using the rent brake and other instruments regulating the housing market, comparable regulations in the USA are only found in some cities and also there only in certain cases. As a rule, the owner is, therefore, free to charge rent in line with market rates. The rental agreements usually run for one year; after twelve months.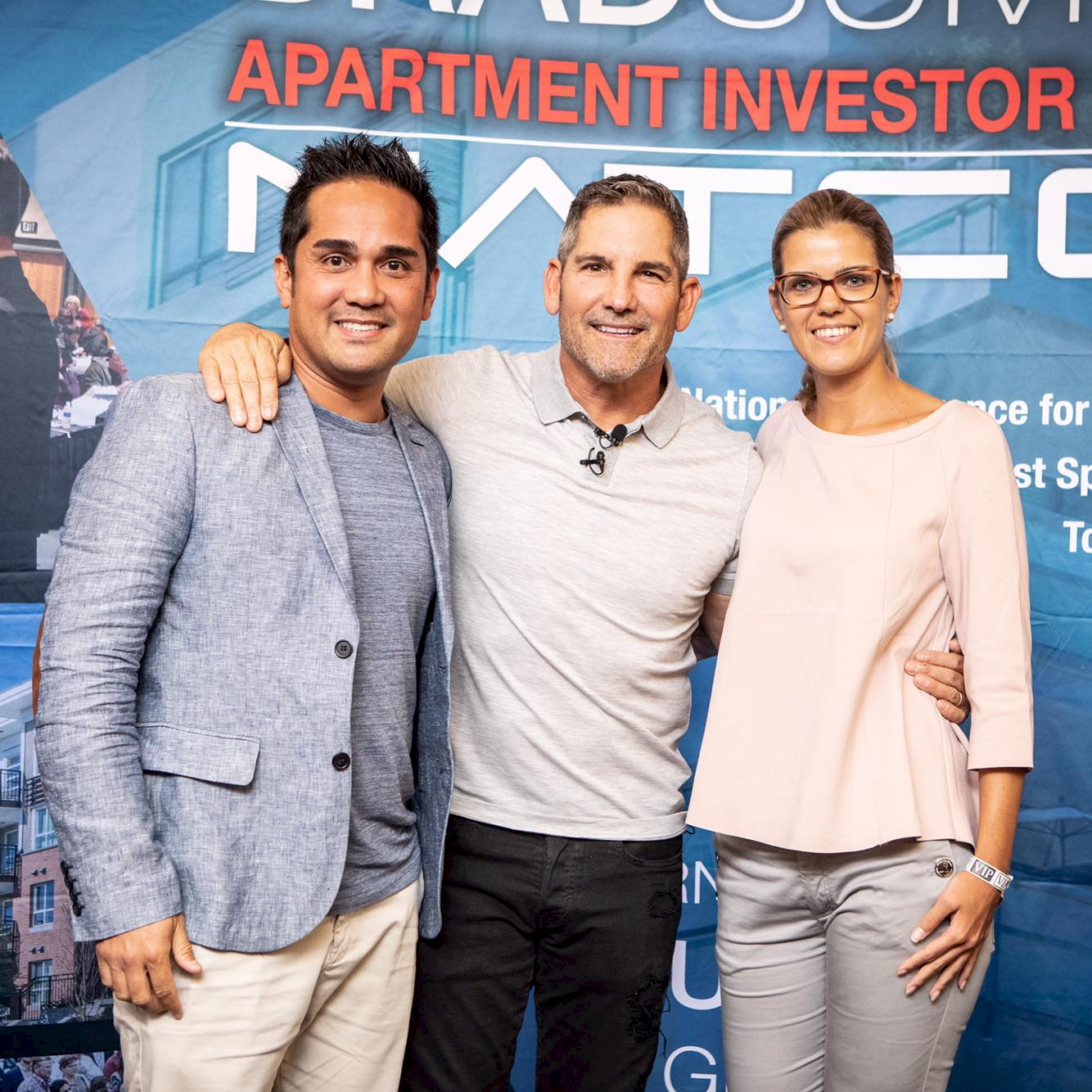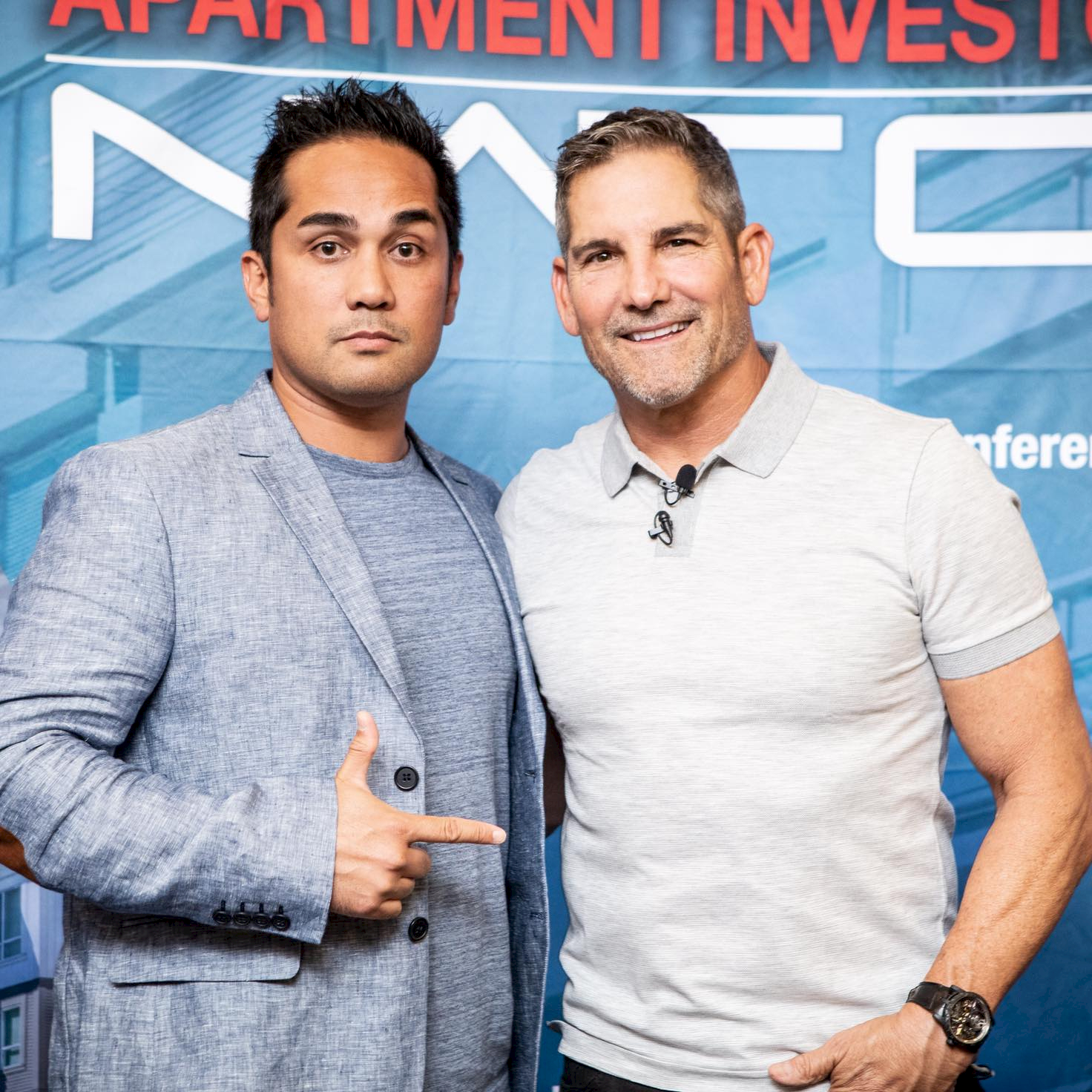 Marcel T. Rutz and Saskia M. Strasser with Grant Cardone (Ainmnatcon 2018) 
Contact